Best minimalist home models
Having a home is everyone's dream, the house serves to live and provides a sense of security and comfort. In recent years minimalist homes have become an option for some people, the reason is certainly because the price is cheaper or because of the desire of the person. In addition, minimalist homes can also look elegant like a luxury home if designed properly.
Here are the 8 best minimalist home models that can inspire you to design your minimalist home:
1. Residence in Colombia by GM 1 House
Located in Girardot, Colombia the house designed by GM Arquitectos studio looks very contemporary with a large flat roof, windows on the ceiling and all things minimalist. This modern residence in South America has 2 floors, this house has lighting around it which makes it look bright at night.
Black minimalist sofa placement in the outdoor area also looks so comfortable and luxurious.
2. VDVT House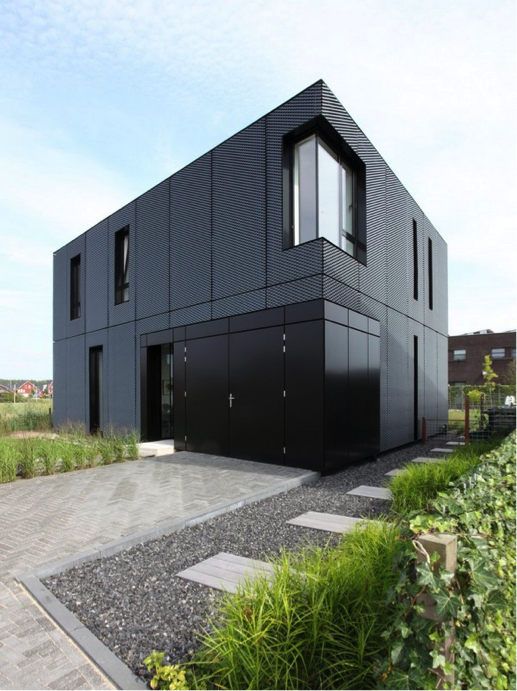 The house located in Arthem, Netherlands was designed by Boetzkes | Helder. Has an all-black exterior design that makes this house look so sturdy. The shape is like a large box covered with black aluminum and will change color when exposed to sunlight. The interior is designed in a minimalist style with contrasting colors. Houses that are usually called "black boxes" have several large vertical windows around it.
3. Wilton Pool House by HARIRI & HARIRI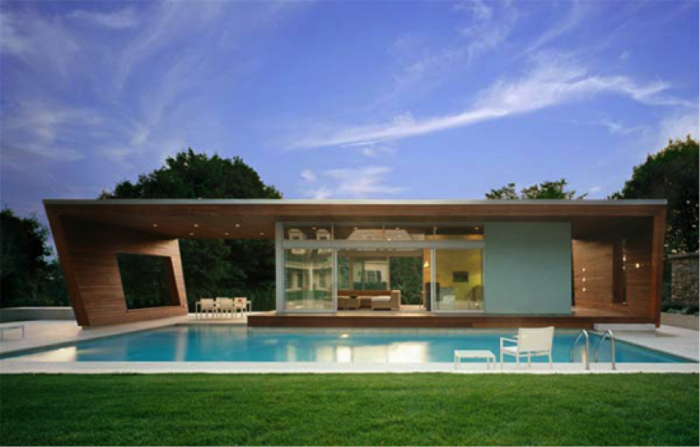 This house that has a walnut and white color combination is located in New York, United States. Designed by brothers Gisue Hariri and Mojgan Hariri as a modern minimalist house that has a swimming pool on the north side of the house. The house that was completed in 2007 only has a few rooms, namely the living room, room, kitchen, bar and bathroom.
4. Conan Play House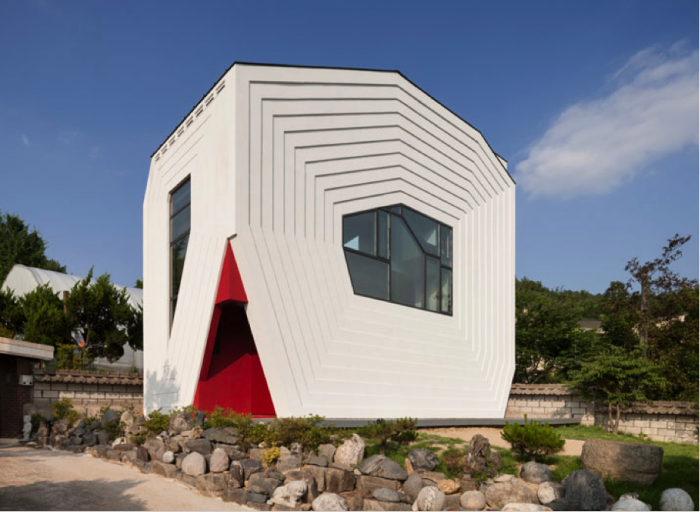 This minimalist house called "Toy House" is located in Bangdong, South Korea. The architect Moon Hoon made this house for one young couple who had one son, they asked for a house in the shape of a lollipop which they saw in a magazine. This house has a window in the middle on each side that gives good lighting. This house has several rooms such as rooms, kitchen, bathroom and living room.
5. Scluptural Home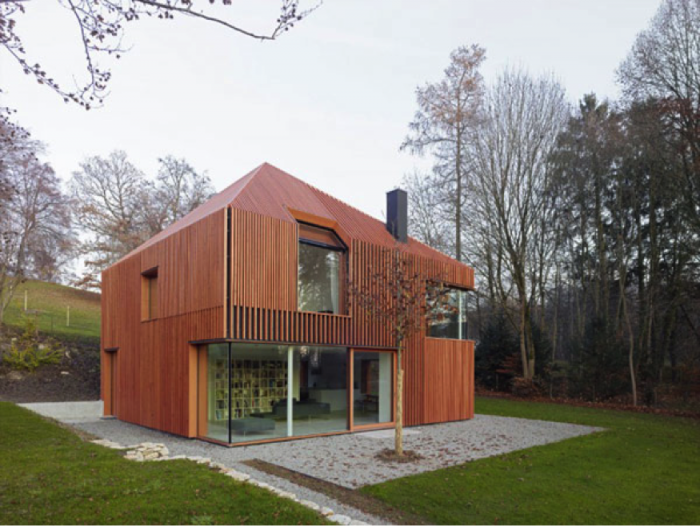 Located in Munich, Germany this minimalist home was designed by the German studio Titus Bernhard Architekten. This dominant brown house is made with the latest methods and uses recycled wood. This scluptural home has a green open garden and trees around it which strengthen the natural impression of the house.
6. Kamakura House
The house that was done in 1997-2004 has a traditional and religious touch. Kamakura house is located in Japan with a thick Budhist design. Designed by Foster + Partners this house does look like any other house in Japan that feels religious but not only on its exterior appearance the interior of the Kamakura house is also very religious.
7. Four Cornered Villa
Four cornered villa located in Virrat, Finland designed by Avanto architect and completed for 2 years. This house has a flat wooden roof facing north and east. This house looks so dramatic with a combination of black, white, light and shadow, tall and slender trees around it also adds a dramatic impression.
8. The Royer House
Located in Austria and designed by Kienesberger Schröckenfuchs Architektur. The Royer House looks ordinary from the front but it turns out this house has a variety of surprises. This minimalist house has a green open space and a wooden terrace on the back. Besides that the interior inside is also very beautiful, all the furniture used is made of wood.